The just-released Caliburn AK2 koko vape kit is the same as its counterpart, the Caliburn A2. The main difference is that the Koko AK2 has no firing button, as well as a different shape, outside of which they use the same pod with a 2ml liquid capacity.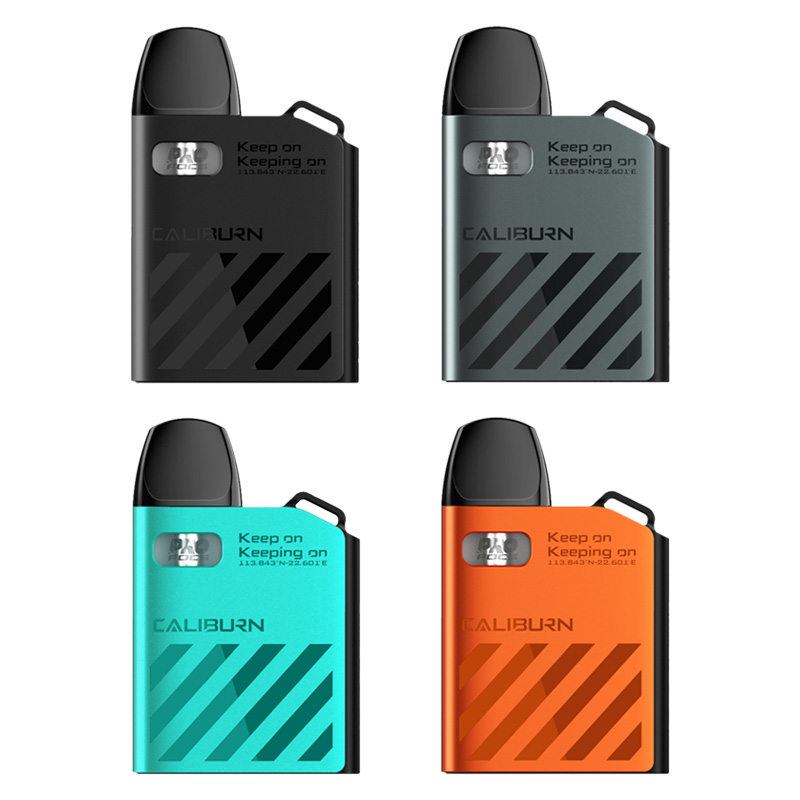 Uwell vape in stock Caliburn AK2 is made of aluminum and is light, really light. You can easily take it with you on the go.Designatively, the new Koko has a nice satin/matte metal coating that's smooth, but not completely smooth, giving you a bit of grip and ensuring your fingerprints don't ruin the surface effect while using it.
Uwell Caliburn AK2 Pod System Kit SPECIFICATION
Battery Capacity:520mAh
E-liquid Capacity:2ml
Puff:About 600 puffs once refilled
Filling Type:Top Fill System
Charging Port:Type-C
Wattage Output:15W
Coil:UN2 Meshed-H 0.9ohm
Koko AK2's internal battery is 520 mAh, which is very small, but considering you are using a high resistance pod, you can easily use the e-cigarette all day. Also, due to the small size of the battery, it charges very fast. You can charge it in one hour, no problem.The new pod used by Caliburn AK2 has an improved structure with better leakage resistance. Leakage was a big problem initially, and I'm happy to say that my AK2 didn't leak at all. This Uwell did a great job.
If you need more details about Caliburn AK2 pod kit, welcome to vape shop online to buy.
You may also like: