Vaporbucks has released the Podyssey Pod Kit. The sub-system received an extravagant body, a battery with a reserve of 900 mAh and a maximum power of 13 watts.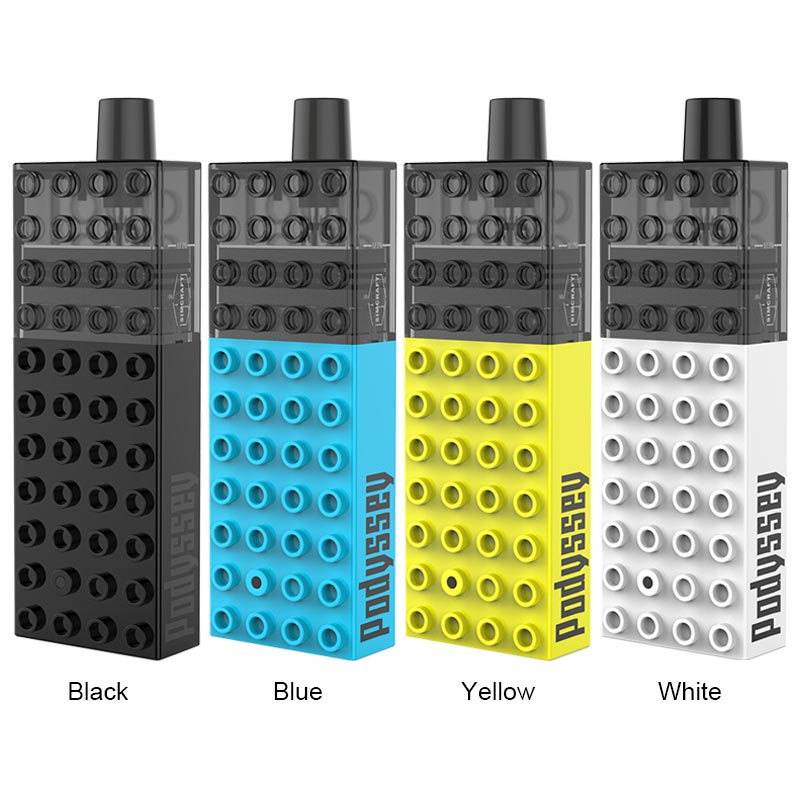 Inside there is a standard board responsible for security. The output power can reach a value of 13 watts. The built-in battery has a capacity of 900 mAh. The charging process via USB Type-C will take less than one hour. The cartridge comes with an integrated 0.8 ohm mesh coil. The volume of the Vaporbucks Podyssey Pod Cartridge is 3 ml. The filling hole is located on top, under a folding silicone plug.
Wouldn't you like to try such a fun Lego vape? Buy it at once!You could Learn more related e-cigarettes review here.
You may also like: