Lost Vape has released the Lost vape Ursa Nano Art Kit. The sub-system received an output power ranging from 5 to 18 watts, an integrated fast-charging battery and two new replaceable coils.
The sub-system was packaged in an extravagant bright case with an elongated shape without sharp edges. The basis was a transparent heat-resistant plastic.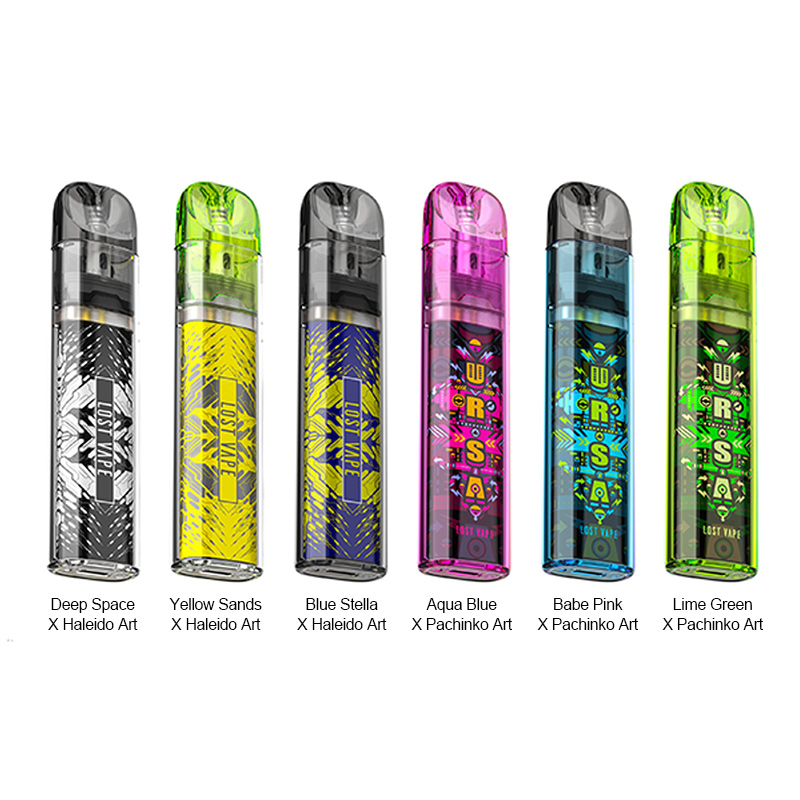 The new Lost Vape Ursa Nano Art pod vape kit activates when inhaled and delivers power from 5 to 18 watts depending on the remaining charge level. The modest Quest chip provides the standard security system. The integrated battery has a capacity of 800 mAh. USB Type-C is responsible for fast charging with a current of 2A. The cartridge is fixed with a magnetic connector and is equipped with a pair of different evaporators from the UB Mini S2 proprietary line with a resistance of 0.8 or 1.0 Ohm. The volume of the reservoir will be 2.5 or 2 ml, depending on the kit version.
Welcome to make an order from vapes online.
You may also like:
hyde edge rave
elfbar bc5000 flavors
Read the related reviews:https://topvapes.net/how-long-does-r-and-m-sunax-disposable-last/