The Thelema Elite 40 is the latest pod system in the Thelema line by Lost Vape, which has become one of the most popular vape manufacturers since the release of the Thelema mod. Overall, I've found their products to be hit or miss, however some of their best products have been their sub-ohm tanks—and especially the Centaurus lines.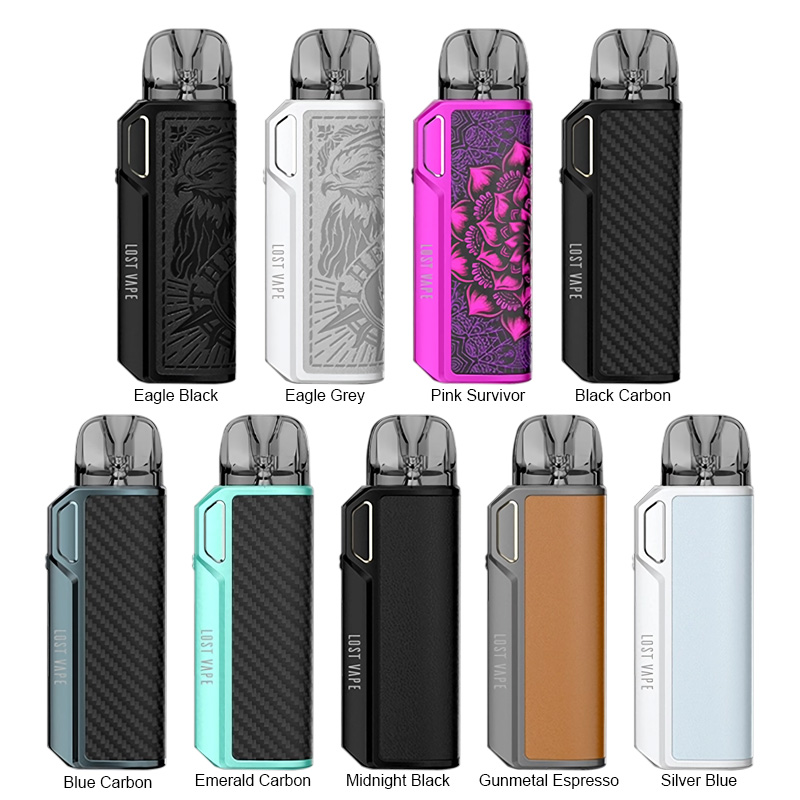 The Thelema Elite 40 Kit is equipped with a robust 1400mAh battery, ensuring long-lasting vaping sessions. The advanced Quest 2.0 Chip enhances performance, providing a powerful 40W Boost Output. This combination results in a luxurious and comprehensive vaping experience that caters to both beginners and seasoned vapers.
The 0.69" OLED screen on the device features a 5-bar battery indicator. This intuitive display allows users to check their battery status quickly and efficiently, ensuring you're never caught off guard. Stay in control of your vaping experience with this user-friendly interface.
Tailoring your vaping experience to your preferences is made easy with the smooth airflow adjustment of the Thelema Elite 40 Kit. Whether you prefer a mouth-to-lung (MTL) or restricted direct lung (RDL) experience, this device can be adjusted to suit your unique taste.
The kit includes E-Plus 0.6Ω/0.3Ω Pod Cartridges with a 3ml capacity, offering a range of vaping options from MTL to RDL. Additionally, users can explore diverse vaping experiences by utilizing the E-Plus RBA Cartridge and Ursa Cartridge. This adaptability ensures that every vaping session can be tailored to your mood and preference.
If you want to experience a grand and absolutely beautiful e-cigarette journey, be sure to try the Lost Vape Thelema Elite 40, who will be your faithful companion in the future!
You may also like: voopoo drag x2 pod mod for sale