Looking for a powerful and reliable vape starter kit? The Geekvape Z200 (Zeus 200) Vape Kit might be the perfect choice for you. This kit features a 2.4-inch full screen, powered by AS-Chip 3.0, and offers 5W-200W output. With POWER, SMART, TC-SS, TC-TCR, VPC, and BYPASS vaping modes, you can choose the right one for your preference.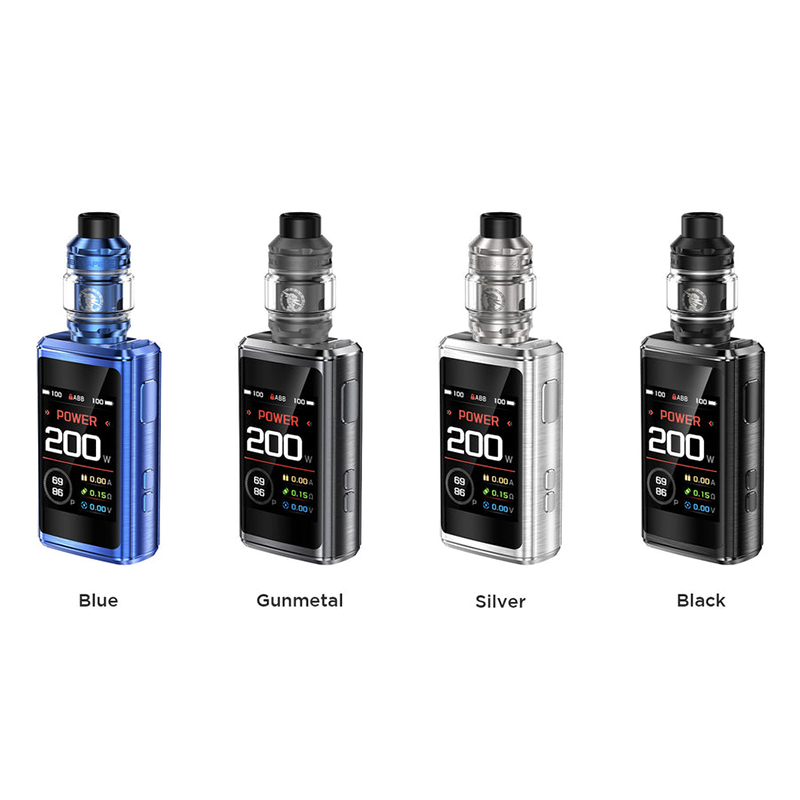 The kit is powered by dual external 18650 batteries (not included), which means you can enjoy long hours of vaping without worrying about running out of battery. The Geekvape Z200 mod is compatible with the Z Sub-ohm Tank and Z Sub-ohm SE Tank, which can hold up to 5.5ml vape juice capacity.
One of the standout features of this kit is the leakproof top airflow system, ensuring that your vaping experience is smooth and hassle-free. The button-activated design makes it easy to use, and it also comes with the Z Coil With Double Service Life (Z0.15Ω XM), providing you with a satisfying vaping experience.
In summary, the Geekvape Z200 (Zeus 200) Vape Kit is a reliable and versatile option for any vaper. You can purchase it at any online vape shop and enjoy its powerful performance and leakproof design.
You may also like:https://vapesourcing.com/smok-novo-5-kit.html