This time we'll be covering the Max Flow Duo by Hyppe. Don't miss out on it if you are looking for a long-lasting disposable vape with good flavors. Here are more details.
Hyppe Max Flow Duo, a premium pre-filled disposable device that is compact, portable, and allows 2500+ puffs. It is one of the only rare disposable vapes that give an option to switch between the flavors. All Max Flow Duo devices require no maintenance, charging, or refilling, after they run out of juice and/or battery, simply buy a replacement.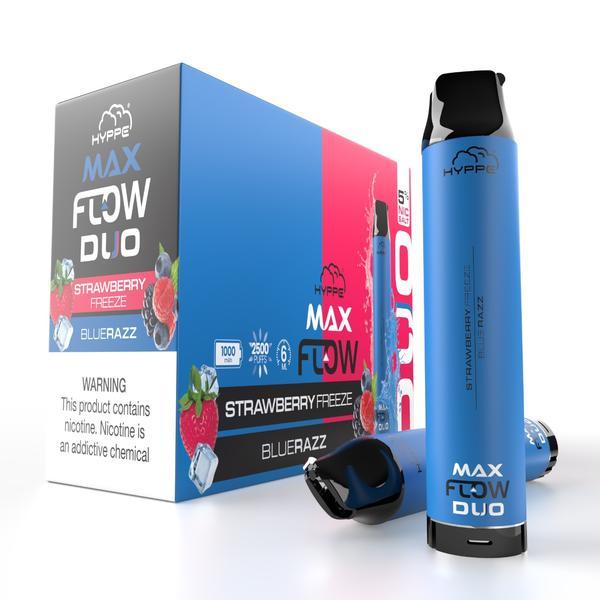 Each Max Flow Duo is powered by a built-in 1000mAh battery and pre-filled with 6ml salt nic vape juice of 5% (50mg) nicotine strength, with it you can slay all day without any stress of recharging or refilling. At last, this disposable vape also features an adjustable airflow system to keep control, this means you can adjust the airflow to your preference. All in all, the Max Flow Duo will give you satisfying and flavourful hits all day.
You may also like:
hyppe max flow mesh for sale
air bar max vape