Are you an enthusiast of Uwell vape devices? Today let's check out their Havok Vape V1 Kit. It looks a bit like the Valyrian pod vapes in form factor, what new features will it bring us? Here are more details.
The mod part of Havok V1 Kit contains an internal 1800mAh battery which is charged using the USB Type-C port on the base. The charge rate is not specified and also the kit contents fail to mention a charging cable is included. You can adjust the output from 5-65W and an OLED screen will display all of your vaping data. The screen size is not specified. The pod is clever with some great useful features. For instance, refilling is taken care of via a sliding top-fill cap and a silicone seal prevents leakage from the fill port if the mod is turned upside down.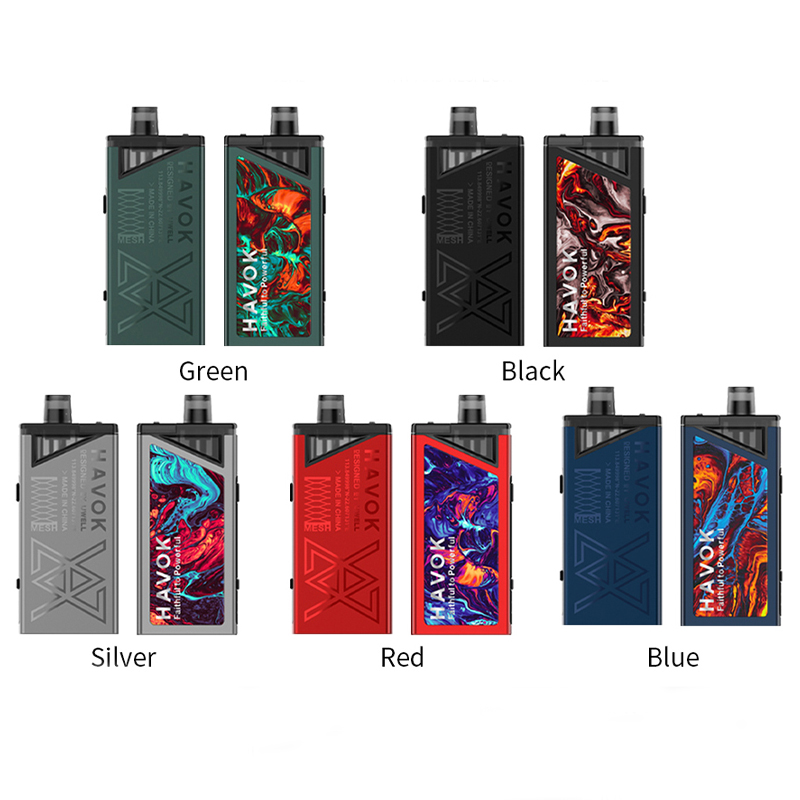 Also, you have a sliding airflow adjuster on the side of the pod. With this airflow being side-mounted this should reduce the chance of liquid leaking through the airflow system. The coils are replaceable and the UN2 Meshed-H 0.25ohm and 0.6ohm Havok V1 coils are both included in the kit. I am not sure if this kit is compatible with any other Uwell coils – I would assume not.
You may also like:
geekvape obelisk 200 mod price
smok g priv pro kit review