SKE Crystal Original Disposable Kit, as its name suggests, has a crystal-like visual sense and is very eye-catching. Beneath its charming exterior, there is an extremely practical interior, which is worth our continued learning.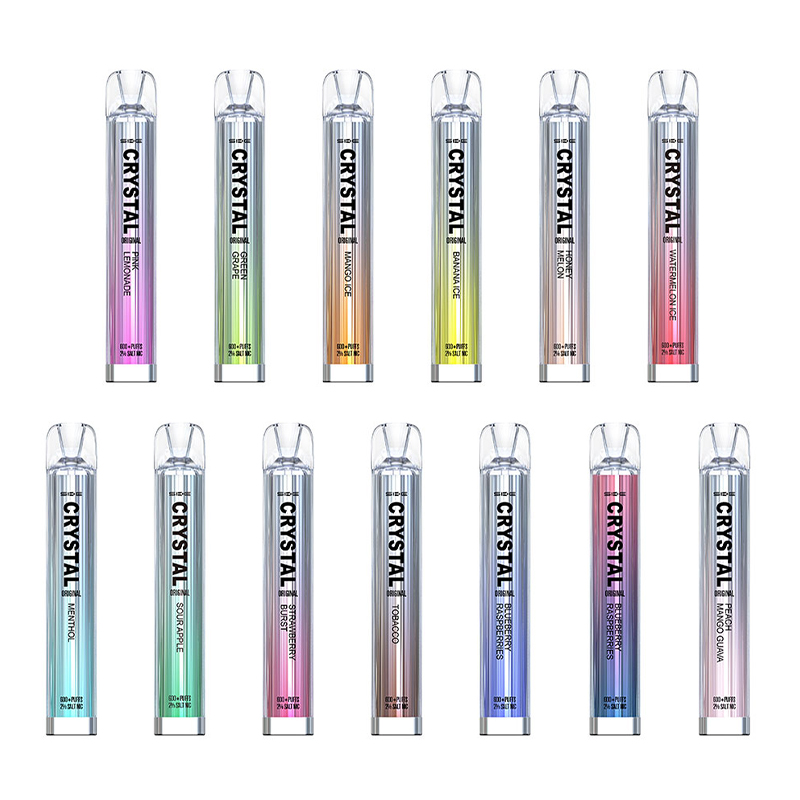 The Crystal Original Disposable Vape combines grape, blueberry, strawberry, watermelon, mango, and other fruit flavors, as well as menthol and tobacco for you to select.
What's more, the cheap disposable kit is compatible with a 500mAh intergated and a 2ml prefilled e-lqiuid to ensure that you can complete each inhalation softly.
You'll be able to inhale at least 500 puffs, and get a strong nicotine flavor with every puff. Because the e-liquid of this product has added 20mg nicotine concentration.
Although the SKE disposable features a crystal texture, you don't have to worry about it being easily broken, because of teh stainless steel and PCTG material.
Of course, the surprises don't stop there, if you are more interested, please browse vape online uk.