The Suorin SE Pod Kit is an ideal solution for experienced vapers who are always on the move. This compact and lightweight vaping device comes with a 2.8ml replaceable pod and a rechargeable 800mAh battery, offering the utmost convenience.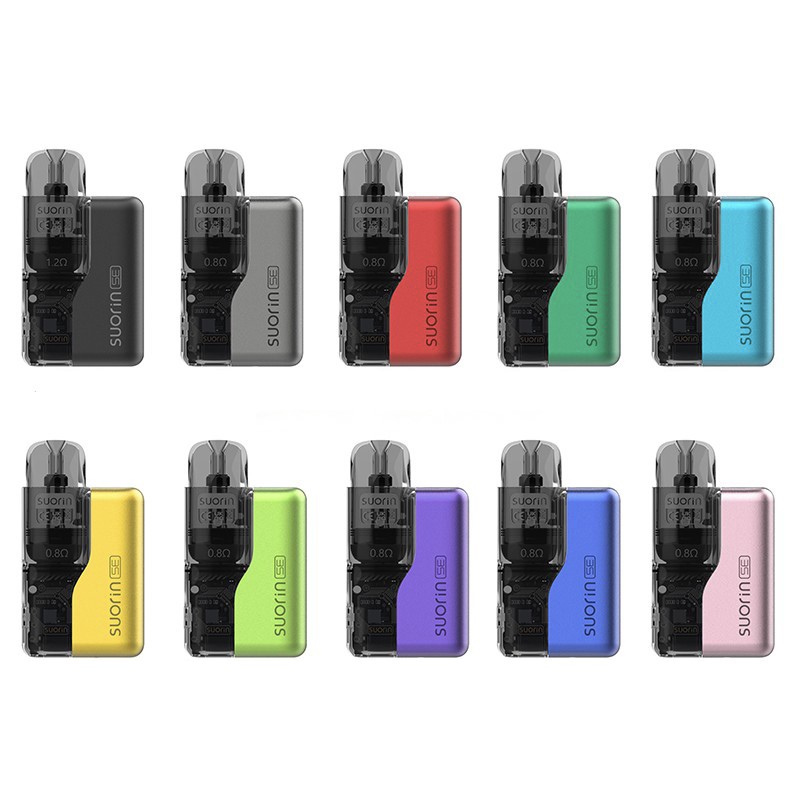 The kit is compatible with Suorin's 0.8ohm or 1.2ohm cartridges, allowing users to enjoy a customizable vaping experience. Each replacement pod can be refilled numerous times, ensuring long-lasting satisfaction.
Notably, the Suorin SE Kit features a built-in battery that supports Type-C charging, making it quick and efficient to recharge. Its compact design enhances portability, making it easy to carry wherever you go.
Whether you're seeking hassle-free enjoyment as an experienced vaper or a dependable pod kit for your vaping needs, the Suorin SE Kit caters perfectly to your preferences. Experience the convenience and reliability of this exceptional pod kit today.
You may also like: Again U-Bar 7000