Today,I gonna introduce you the MRKT Bar Disposable Kit.It is a Collaboration of DOT x MRKT. The MRKT Bar is powered by an 500 mah internal battery.It supports the USB-C to charge.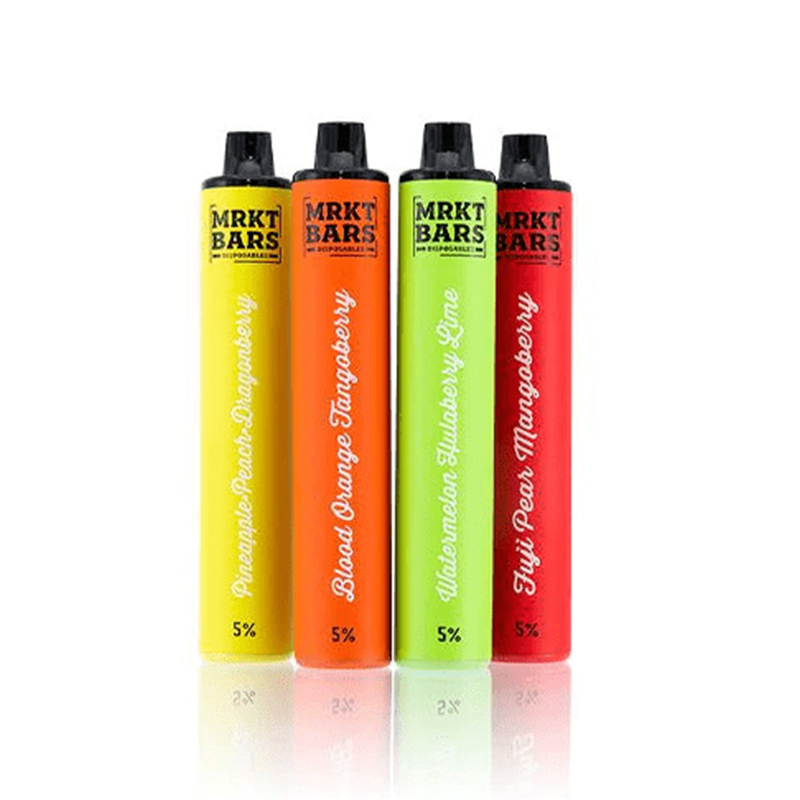 MRKT Bar Disposable SPECIFICATION
Size: 111mm x 20mm
Puffs: 5000
Capacity: 10ml
Nicotine Strength: 5%(50mg)
Battery Capacity: 500mAh
Nicotine Type: Salt Nicotine
Coil: Mesh Coil
Charger: USB-C
Firing Mechanism: Draw-activated
The MRKT Bar Disposable vapes has pre-filled 10ml capacity of e-liquid,provides you up to 5000 puffs.It cotains 5% salt nicotine.
You could go to vape online store to buy.
Quick Link:https://vapesourcing.com/mrkt-bar-disposable.html