Recently, I found a very popular disposable vape in the market – the Quawins Vfun Vape D1. It was designed to be as simple and easy to use as possible so even first-time vapers can get in on some fun. Let's dive in!
Quawins Vfun D1 is a lightweight, practical, and easy to carry around disposable vape with a shiny 6-color LED light. It has a completely closed system at one time, and it can be used without adjustment or charging. The cartridge comes with e-liquid, you only need to choose the flavor you want when you buy it. It's the perfect all-day product to use when on the go, with a 550mAh battery supporting about 1000 puffs per device and an innovative design unlike any other. Built-in luminous LED breathing light in the equipment tube.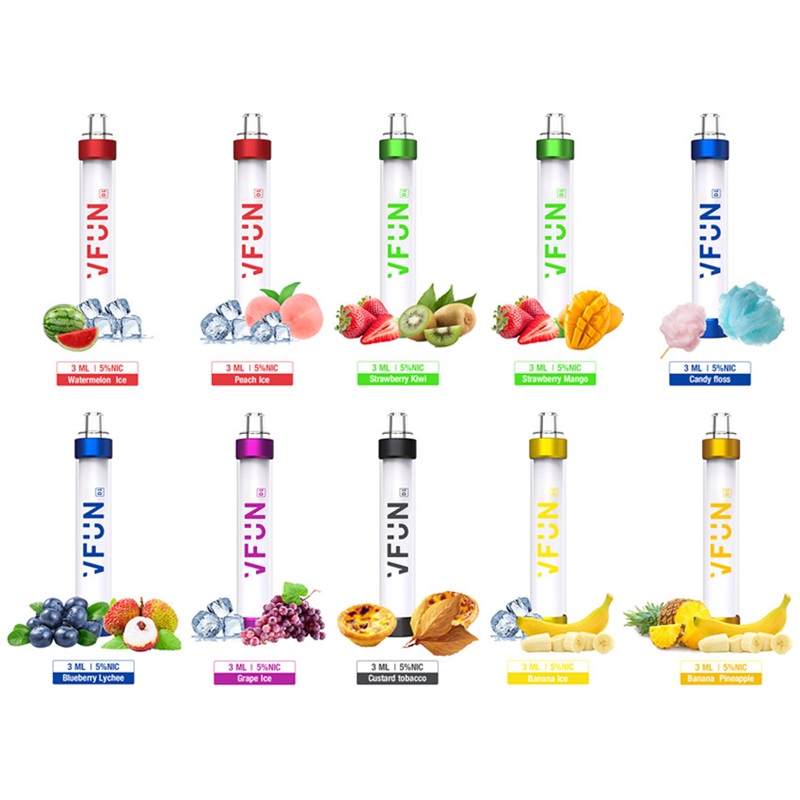 The shiny 6-color LED light provides enjoyable fun while vaping. Light flashes for 10 seconds after each puff! Its sleek profile and fun LEDs make every puff a party! Containing 3ml 50mg of nicotine fruits flavor vape liquid and a bespoke 1ohm coil, the Vfun D1 provides a smooth throat hit and discreet cloud production. The rubber mouthpiece on the top of the device makes it comfortable with mouth slip. Finally, the Vfun D1 offers you flavorful options like never before! Just choose from a line of refreshing flavor combos for a vape experience of your very own.
You may also like:
wotofo srpnt rda price
buy suorin air mod coils