In this article, I'm gonna introduce the Vandy Vape Jackaroo Mini Kit. It is the more portable edition of the Jackaroo Dual and comes with some new features. Let's dive in for more details.
The Jackaroo Mini is quite a bit smaller but features the same appearance as its predecessor. Built with the latest Vandy Vape chipset, it can attain 128W of power which comes from two built-in dual 18650 batteries. This denotes that the total battery capacity comes in at 4000mAh, resulting in long vape times from a single charge. Nevertheless, charging is effortless and occurs via a micro USB port on the control face. You can also operate in a myriad of modes such as bypass, voltage, VW, and 3 TC modes (nickel, titanium, stainless steel). To change the settings, simply use the large full-color display with the two adjustment buttons. Safety-wise, the Jackaroo Mini has an integrated short circuit, overheat, low battery, open circuit, over-puff, and over-current protection system.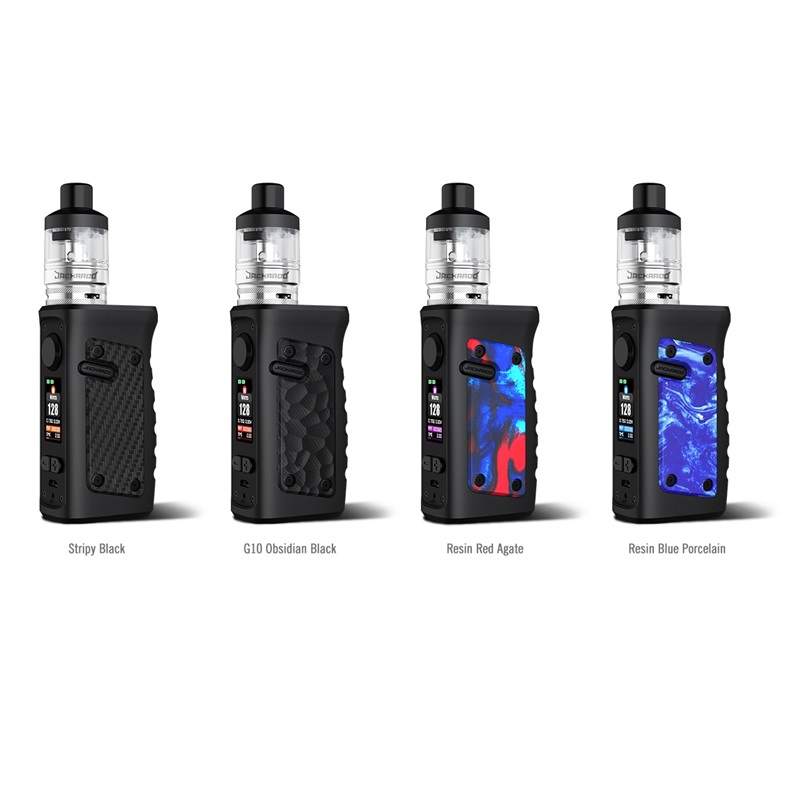 If you buy the Jackaroo Mini Kit, you will also receive a tank, although not much info is available yet in regards to its specifications. However, we do know that the setup comes with a VVC 0.15ohm triple meshed coil that operates from 50 to 100W with freebase e-liquids. Plus there are many other compatible vape coils, but you must purchase these separately. The coil is very easy to install as it features a push/pull system, resulting in a mess-free process. To access the coil, simply remove the base and pull it out. Finally, the reservoir on the tank can hold up to 4mL of vape juice and is easily refilled via the flip-top cap. Adding e-liquid is ass easy as pressing a physical button at the top of the reservoir that will disengage the mouthpiece and expose a decent-sized filling slot.
You may also like:
smok g priv pro kit price
bantam citrus strawberry menthol salts