With the Nfix Pro Kit for best sale,Smok is launching the successor to its Nfix Pod Kit.Ergonomically shaped,slim and light,the Nfix Pro kit fits perfectly in your hand.Its strength lies clearly in the ease ofuse and great performance in the classic MTL area.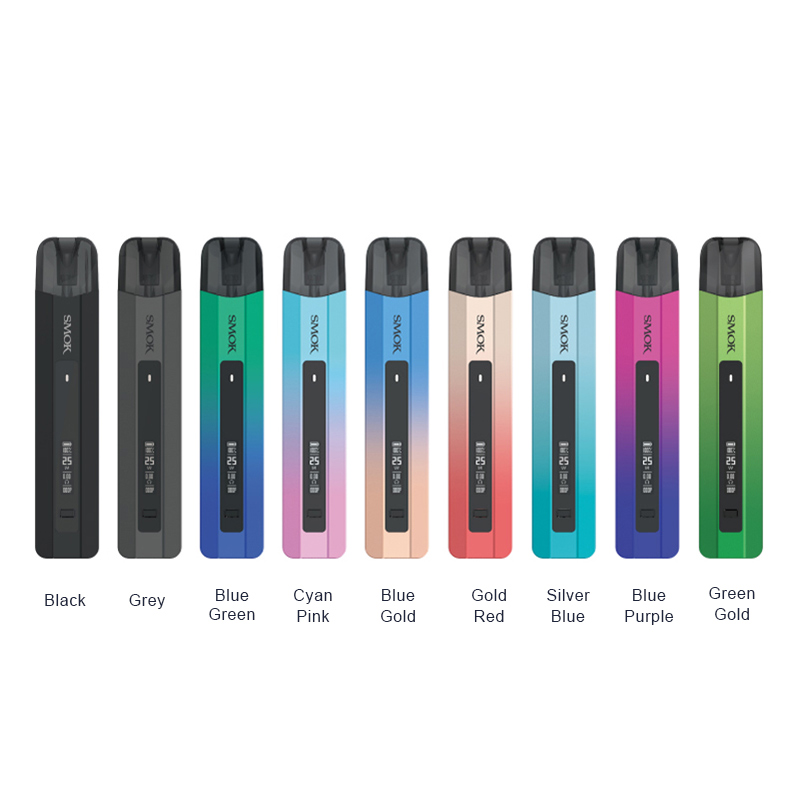 Everything you need,compact in one hand
With its integrated 700 mAh battery,the Smok Nfix Pro Kit achieves an output power of 5 to 25w in classic VW/Power mode.The small but fine 0.69 inch OLED display clearly shows all relevant information such as battery status,performance,resistance and puff counter and an LED also provides information about the operating status of the Nfix Pro Stick.Thus,it offers the best MTL enjoyment,from a very strick pull toa slightly more open MTL pull behavior.
Exchange LP1 coils for a power MTL vaping experience
The darkened and transparent Nfix Pro Pods offers a tank volume of 2.0ml and have a practical side-fill.This is where the evaporatorheads from Smok LP1 series,with resistances from 0.8 to 1.2 ohms are used.The coils,incombination with the airflow and the ergonomic mouthoiece,deliver a great MTL experience with dense,soft vapor and an intense and detailed taste.
Don't hesitate,please go to vapor sales online to purchase.
You may also like: