Do you like vape mod kits with medium power? In the following, let's look at the Geek Vape Z50 Kit which is such a device. Here we go!
The Z50 Kit looks at first glance to me as a rival for the small mod pod market. It includes the new Z50 Mod and the Z Nano Tank. Looking firstly at the mod. The design was apparently inspired by the columns at the Acropolis and built to the "Golden Ratio" which is held as the design proportions to give the most pleasing effect to the eye. Inside the mod is a 2000mAh internal battery which is charged via the USB Type-C port at up to 2A. And, there is a variable wattage output that maxes out at 50W. Your vaping data is displayed on the color screen, but the size and type of screen is not specified.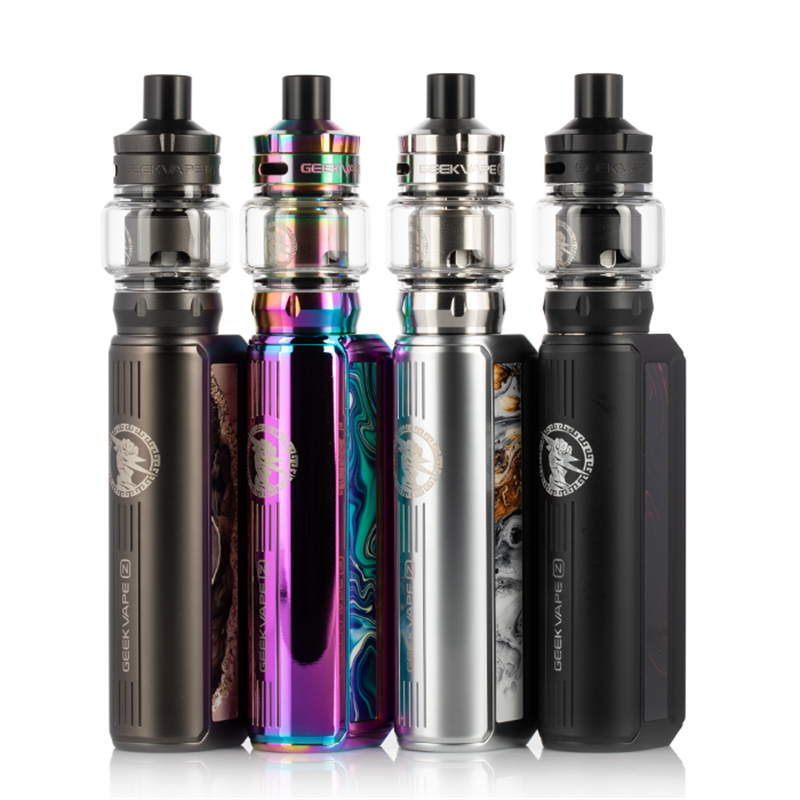 As for the Geekvape Z Nano tank, it is based on the popular Zeus range but dialed down to be compatible with the lower output and smaller dimensions of the Z50 Mod. The tank still uses the Zeus top adjustable airflow which reduces the chance of leaking. The B-series range of coils is compatible with this tank and you get the 0.3ohm and 0.6ohm versions in this kit. In standard form, the tank will hold up to 3.5ml of your own e-liquid – which is reduced to 2ml for TPD regulated areas. All in all, you can never go wrong with this kit.
You may also like:
tauren max rda price
cheap obelisk 120 fc