The Wiz Vapor Mini Beeper Vape Pod is an all-in-one device that features a gorgeous design, an adjustable 25-watt circuit board, and two 3.5 ml replacement cartridges,durable heat-resistant plastic.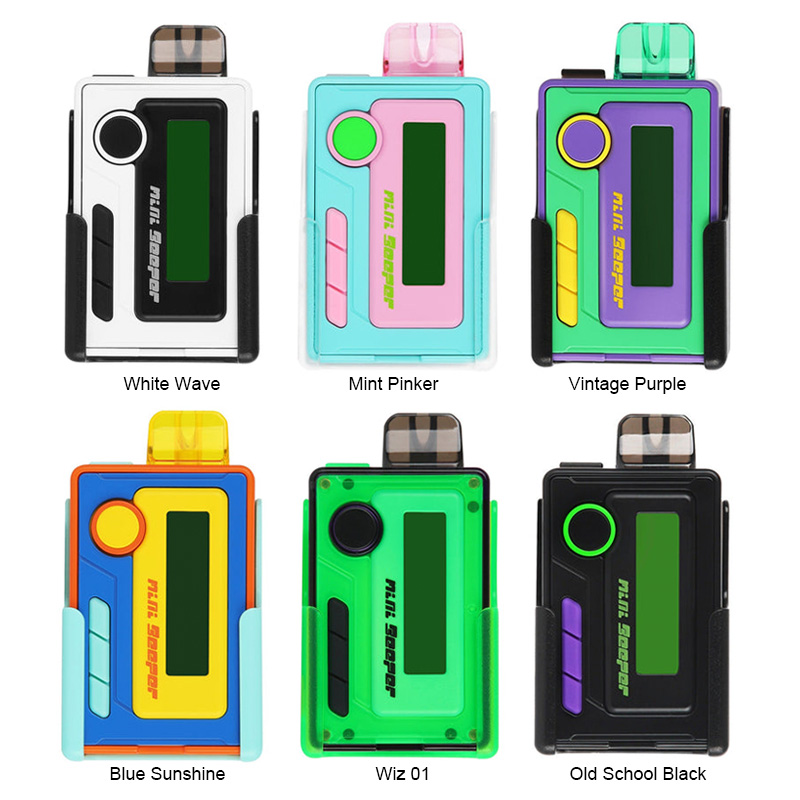 Work can be done in the typical wattage range of 5 to 24 watts or in an alternate mode with preheat. Built-in 1200 mAh battery is used as the battery. Charging must be done via USB Type-C with a current of 2A.
A control panel is located on the front, consisting of a circular trigger, an old-fashioned display and three control keys. A USB port is installed on the side. On the top platform provides a loop for attaching the lanyard in the WizVapor Mini Beeper Pod Kit 1200mAh.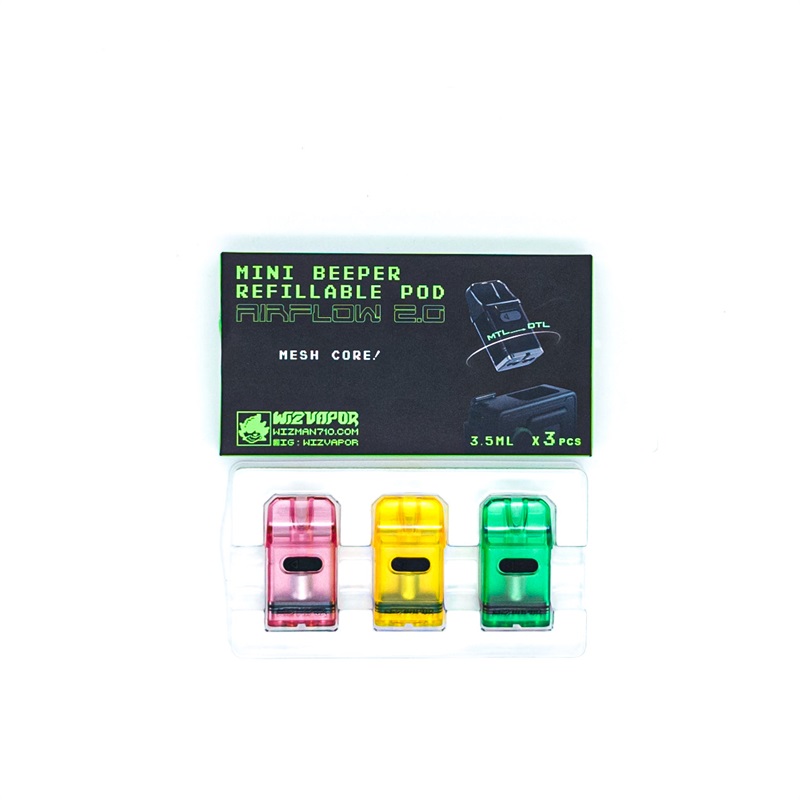 Magnetic Wiz Vapor Mini Beeper cartridges are sold simultaneously in two versions with various built-in evaporators – at 0.6 and 1.2 ohms. The volume of the container in both cases will be 3.5 ml. The intake hole is hidden on the side wall of the tank, under a sealing plug.
Go to vape store to buy your favorite colors.
You may also like: