From the appearance, do you think Elf Bar Elfa Pod Kit is just an ordinary disposable vape, maybe you can't find it special at first glance? But the disposable is definitely different.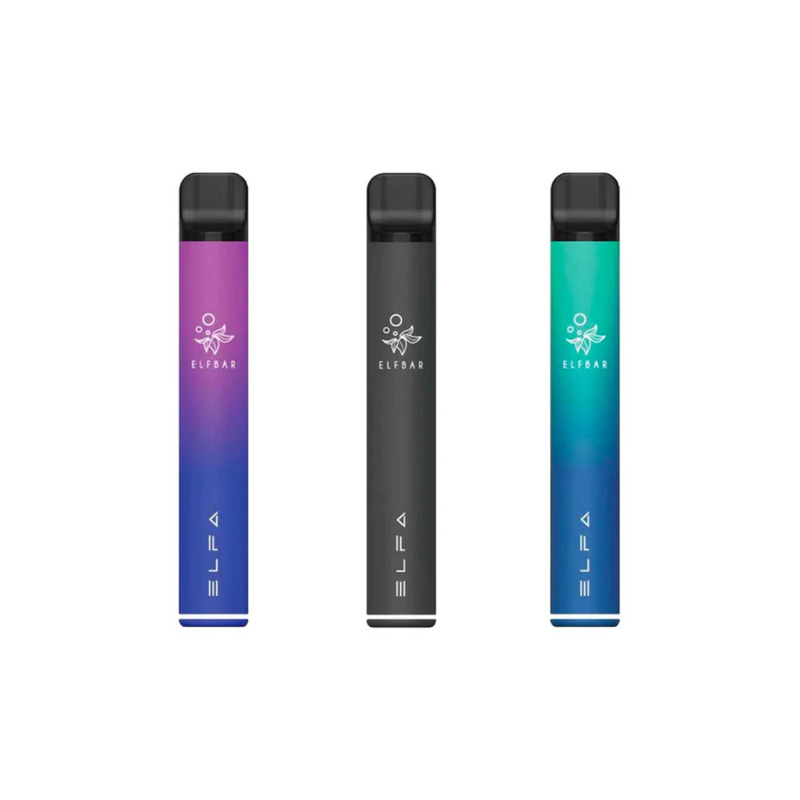 The first thing you need to know is the Elfa Kit is a rechargeable disposable with a 500mAh built-in battery. When the power runs out, what you need to do is not to throw it away, but to recharge it through the USB charging port for reuse.
Elf Bar pod part has been filled with 2ml of e-liquid, only to select the flavor you want to install, its bottom is connected by magnets, which can be easily installed and pulled out.
We have eleven flavors for you, including Blueberry, Watermelon, Blue Razz Lemonade, Cranberry Grape, and more. Its biggest advantage is that when the e-liquid is exhausted, you can choose another flavor and enjoy it.
Owning various flavors without throwing out the mods away regret.
50% PG and 50% VG allow you to get a more balanced and rich texture, and the 20mg nicotine content makes you indulge in vaping and cannot extricate yourself. Enjoy the sweet and savory taste while being addictive, why not try it?
You can enjoy up to 600 puffs from 2ml vape juice, and then you can try more flavors. Whether the Elfa disposable is for beginners or old smokers, it can be used at your fingertips.
The mesh coil can make the e-liquid play to the fullest, and every inhaling is unforgettable. Here are five different colors for you, each of the pods is very eye-catching.
Features
• Replaceable Pod Cartridge
• Rechargeable 500mAh Battery
• Prefilled 2ml E-liquid
• USB Charging Port
• Up To 600 Puffs
• 20mg Nicotine Content
• 50%VG/50%PG
Please follow vapesourcing.uk if you want to know more.