Wotofo Profile PS Dual Mesh RDA can enhance your single mesh e-cigarette! Working with Mrjustright1 again, hope to bring great Vape to Vapers!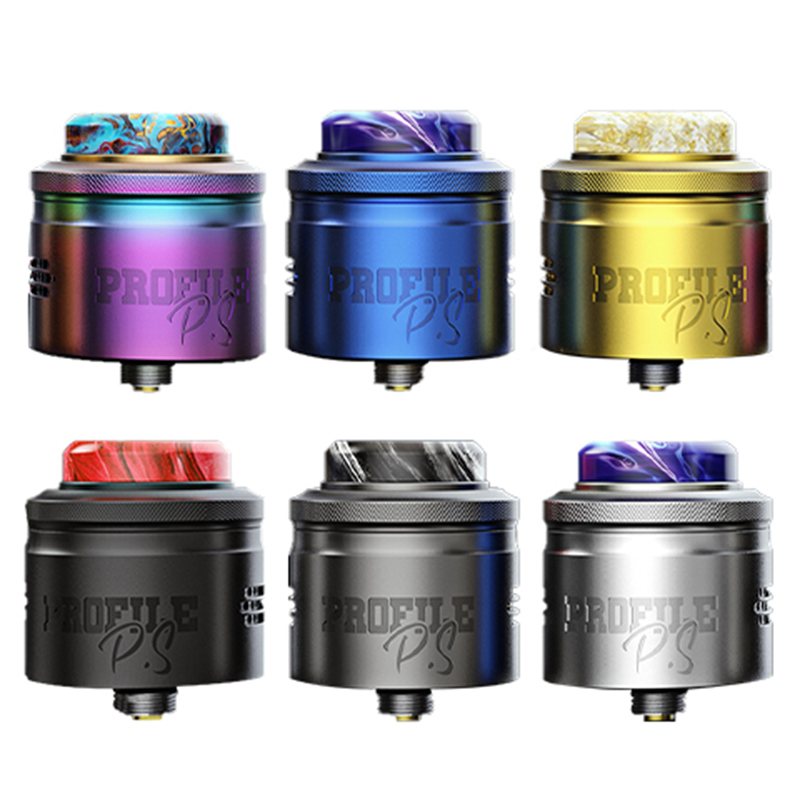 Features
• Dual Mesh RDA
• Capable Of 3ml Juice Well
• Suitable For Both Direct Dripping Method And Squonkable Way
• Flexible Honeycomb
• Side Airflow System
• Wattage Between 60W And 90W
Vape Wotofo Profile PS supports both direct drop and Squonkable methods for filling electronic juices.
Flexible honeycomb airflow design, smooth air inflow and straightening, evenly hit heating coil, improve efficiency.
Wotofo Profile PS Dual Mesh RDA is very easy to set up. It has more deck space and all the wonderful features of the original profile deck, such as a fixture fixing system and spring-loaded ceramic support for effective mesh and cotton contact. All in all, you'll get a warmer e-cigarette experience, lots of steam production and delicious taste delivery.
Please go to vape shop online to buy.
You may also like: