As the demand for disposable vapes continues to rise, the KK Energy8 12000 Puffs emerges as a frontrunner in the market, delivering a professional and refined vaping experience. With its remarkable features and attention to detail, this product stands out as an epitome of excellence in the realm of disposable vapes.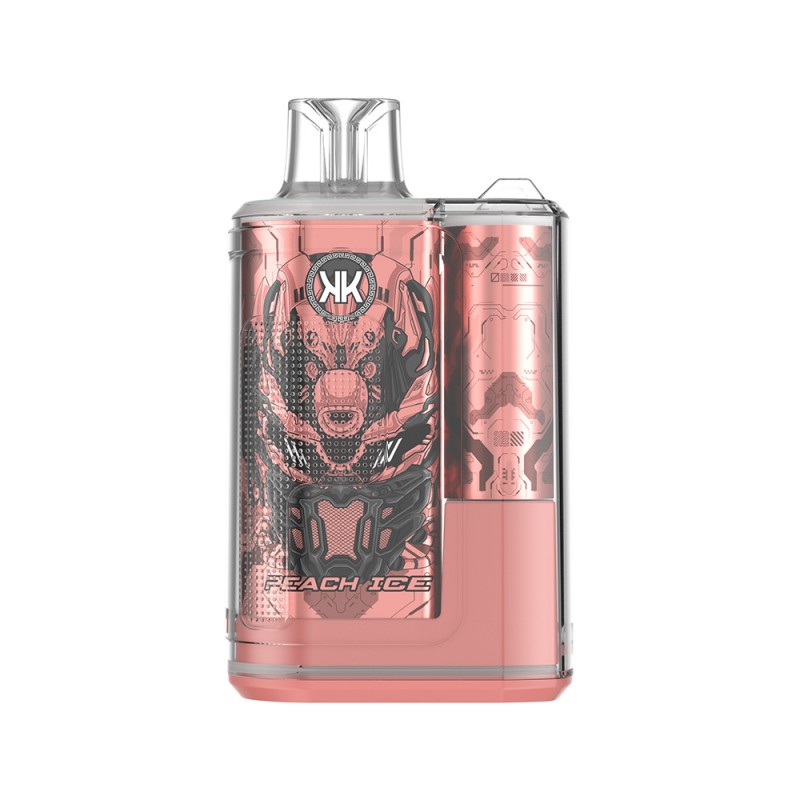 Unparalleled Pre-Filled E-Liquid:
One of the standout features of the KK Energy8 12000 Puffs is its pre-filled e-liquid, ensuring hassle-free usage. Say goodbye to the hassle of messy refills or leaks! The KK Energy8 is designed to provide a seamless vaping experience straight out of the box. Users can enjoy its convenience without any additional steps or preparations. This feature makes it the ultimate choice for vapers who prioritize a user-friendly and hassle-free experience.
Long-lasting Battery:
The KK Energy8 disposable pod near me is designed with a high-capacity rechargeable battery of 650mAh, delivering an exceptional battery life that guarantees extended enjoyment. With approximately 12000 puffs, users can indulge in their preferred flavors for a prolonged period without the hassle of frequent recharging or battery replacements.
Enhanced Performance with Mesh Coil:
The inclusion of a mesh coil further elevates the vaping experience provided by the KK Energy8. This innovative feature guarantees smooth and consistent flavor delivery, allowing users to savor every puff. The mesh coil also enhances vapor production, creating thick and satisfying clouds.
Seamless Operation:
The KK Energy8 is designed with draw-activated technology, eliminating the need for buttons or complicated settings. Simply inhale, and the device automatically activates, providing a seamless and effortless vaping experience. This user-friendly functionality makes it ideal for both beginners and experienced vapers.
Tailored for MTL Vaping:
The KK Energy8 caters to Mouth-to-Lung (MTL) vaping enthusiasts with its specifically engineered airflow system. This feature allows for a more restricted draw, simulating the sensation of smoking traditional cigarettes. MTL vapers will appreciate the familiar and satisfying experience provided by this device.
Customizable Airflow and Battery Screen:
The adjustable airflow feature grants users the freedom to fine-tune their vaping experience according to their preferences. Whether they desire a tighter or more airy draw, the KK Energy8 accommodates their needs. Additionally, the battery screen displays vital information such as battery life and voltage, ensuring users are always informed about their device's status.
Conclusion:
In the realm of disposable vapes, the KK Energy8 vape 12000 Puffs reigns supreme as the best vape choice for 2023. Its professional design, meticulous attention to detail, and advanced features make it a standout product. With its pre-filled e-liquid, long-lasting battery, mesh coil, draw-activated mechanism, MTL vaping compatibility, adjustable airflow, and battery screen, the KK Energy8 offers an unparalleled vaping experience. Whether you are a novice vaper or an experienced enthusiast, this device guarantees satisfaction and enjoyment.