The Mingvape Luxo electric dab rig stands as a technological marvel, elevating your dabbing experience to new heights. Soaring at a height of 8.6 inches, the Luxo is not just a device; it's a statement of sophistication, offering a customizable temperature range from 300°F to 700°F. This enables users to tailor their vapor output, from subtle wisps to voluminous clouds, ensuring a personalized and satisfying dabbing session.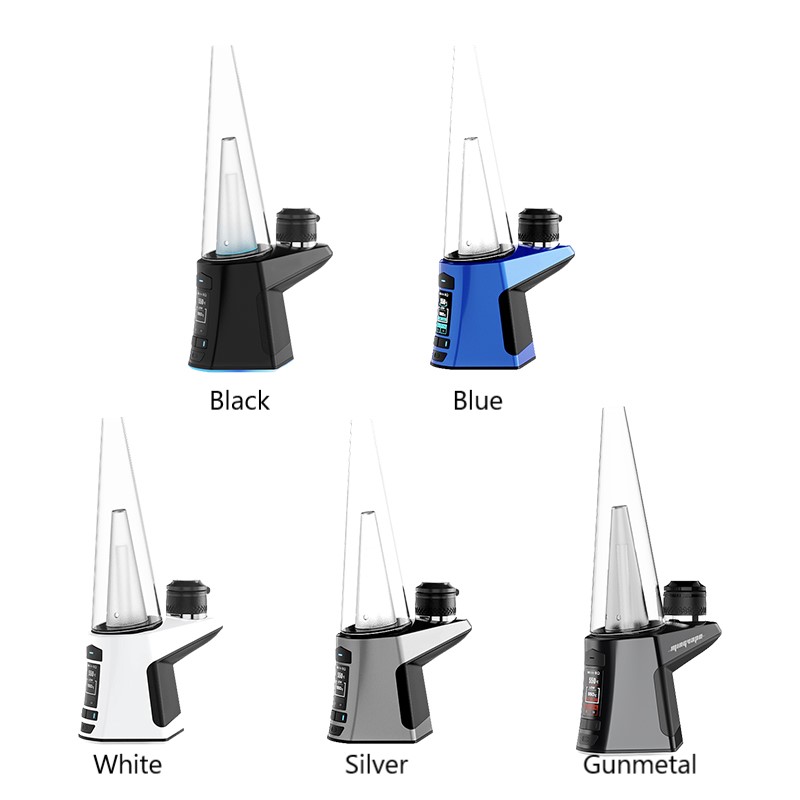 Captivating Illumination for Immersive Sessions
What sets the Luxo apart is its captivating LED display, transforming your dabbing sessions into a visual spectacle. The rig features various session modes, each illuminated by mesmerizing LED colors. Even in low light conditions, your dabbing experience becomes not only enjoyable but visually striking, adding an extra layer of aesthetic appeal to your sessions.
Cutting-Edge Design for Durability
The Luxo boasts a cutting-edge design that goes beyond aesthetics. Engineered to withstand the elements, this futuristic e-rig is both waterproof and dustproof. It's not just a device; it's a companion that can brave various environments without compromising on performance. The device is powered by a robust 2200mAh battery, ensuring long-lasting sessions. What's more, the Luxo supports wireless charging, eliminating the hassle of frequent plug-ins and adding a layer of convenience to your vaping routine.
Total Control, Anytime, Anywhere
The 0.96″ OLED screen on the Luxo places total control at your fingertips. This high-tech display provides users with precise control over their vaping journey, allowing them to fine-tune every aspect of their experience. The Luxo is compatible with the Peak Pro atomizer, ensuring versatility and top-notch performance with every use. Choose from five distinct colors to match your style and make a statement with this sleek and powerful device.
In conclusion, the Mingvape Luxo Electric Dab Rig is not just a device; it's a technological masterpiece designed for those who seek the pinnacle of dabbing experiences. With its customizable temperature range, captivating LED illumination, cutting-edge durability features, and precise control through the OLED screen, the Luxo on vape online store sets a new standard for electric dab rigs. Elevate your dabbing sessions with the Mingvape Luxo – where technology meets sophistication.
You may also like: packspod live resin