The SMOK Novo 5 is a recently released pod style vape that has received a significant upgrade from its predecessor, the SMOK Novo 4. In terms of specifications, the Novo 5 has a maximum wattage of 30W, which is an increase from the Novo 4's 25W. It also features a larger 900mAh battery, which is a 100mAh increase from the Novo 4. This increased battery life ensures that you can enjoy longer vaping sessions without having to constantly recharge the device.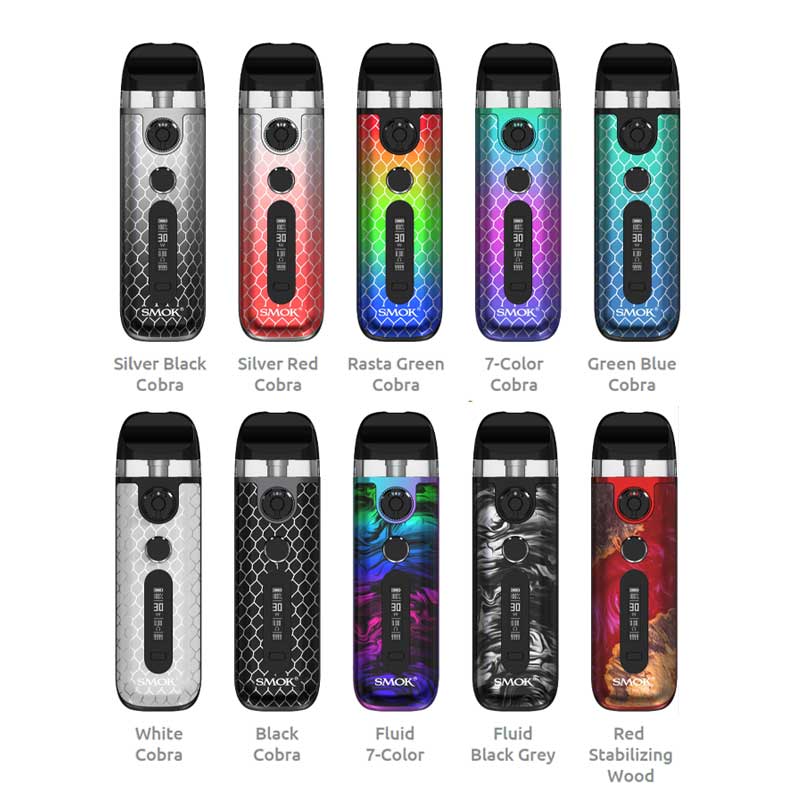 In terms of accessories, it comes with novo 5 pod cartridge. Additionally, the Novo 5 adds a mini display that allows you to see some data directly, which is the biggest improvement over the previous pod system.
When it comes to vaping, the Novo 5 performs exceptionally well. The increased wattage and improved air intake system result in more vapor production and a more satisfying vaping experience.
Overall, the SMOK Novo 5 is a significant improvement over its predecessor, the SMOK Novo 4. With its improved specifications, accessories, and vaping performance,the flavor from the device is also top-notch it is a great choice for those who are looking for a portable and convenient vaping device that delivers a satisfying vaping experience on vapesourcing.com.
You may also like: