The Ooze Duplex Pro Vaporizer Kit is a powerful and versatile device that offers an unparalleled vaping experience. With an adapter for 1g carts and ½g cartridges, it is the perfect kit for those who love to switch up their vaping routine. Its dual-use feature allows for easy switching between extracts and oils.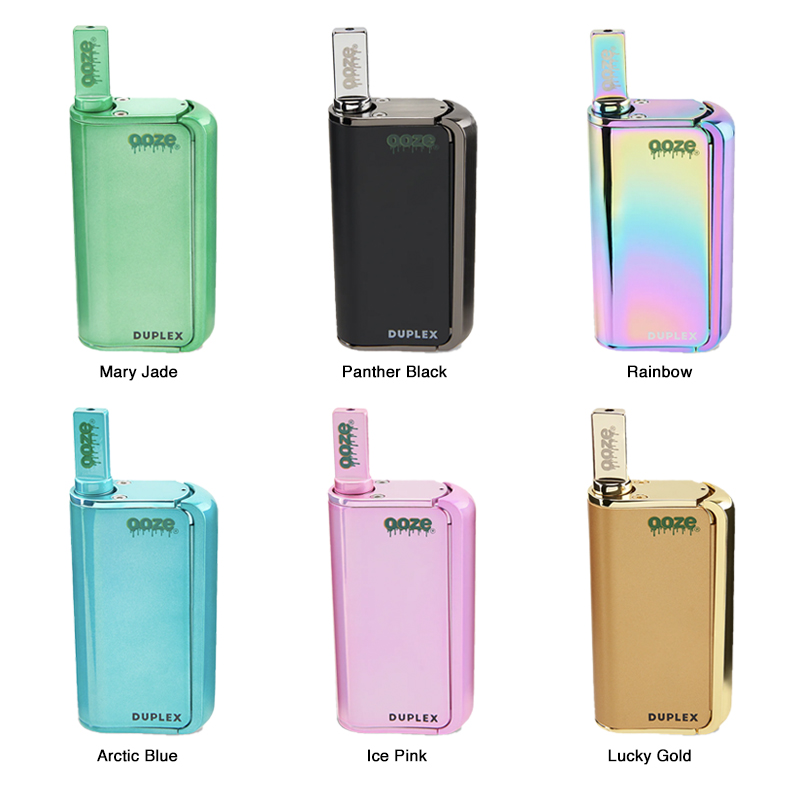 The vape comes with a 900 mAh battery that can be recharged via the included Micro USB. The 510 magnetic connection ensures a secure fit and easy use. Additionally, the magnetic trigger-style button and 15-second prep mode make it incredibly easy to use.
The Ooze vape Duplex Pro also features four different voltage levels, Flex Temp Technology with Four Heat Settings, and a magnetic dual quartz rod wax atomizer. The micro charger makes it easy to charge on-the-go, and the 1-year warranty ensures that you can enjoy your device worry-free. Overall, the Ooze Duplex Pro Dual Extract Vaporizer is a must-have for any vaping enthusiast looking for versatility, convenience, and quality.
You may also like: