Vecee Lumos Disposable is a revolutionary vaping device that offers an exceptional vaping experience. With its sleek design and impressive features, it stands out among other disposable vapes in the market.
One notable feature of the Vecee Lumos 9000 is its generous e-liquid capacity of 18mL. This pre-filled e-liquid ensures a long-lasting vaping experience without the need for frequent refills. Additionally, the 5% (50mg) nicotine content provides a satisfying hit for nicotine enthusiasts.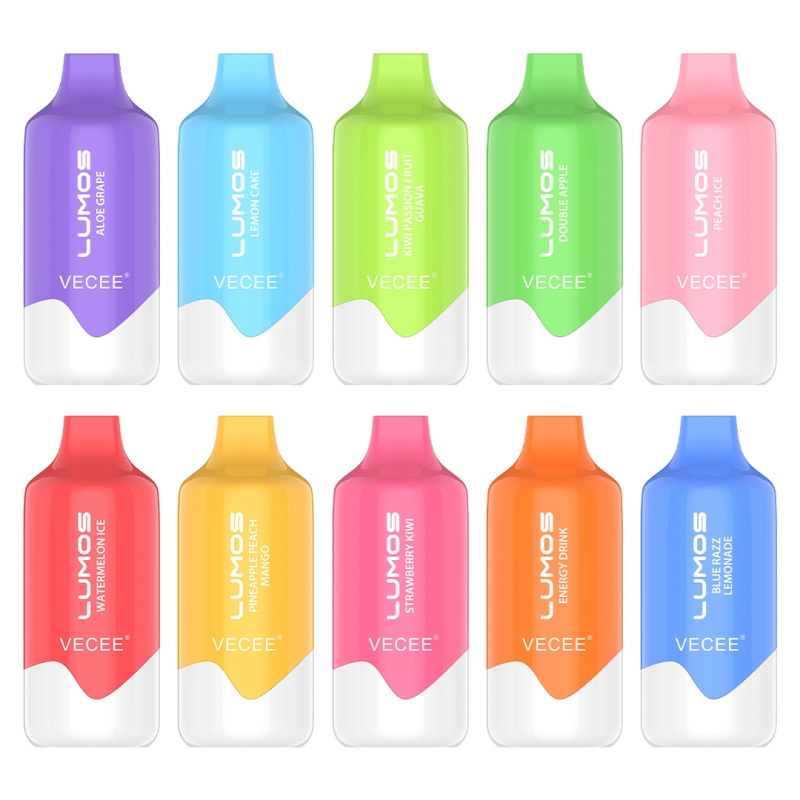 Equipped with a rechargeable 600mAh battery, the Lumos Disposable ensures a prolonged vaping session. It boasts an impressive approximate puff count of 9000, allowing users to enjoy their vaping experience for an extended period. The Type-C port enables convenient and quick recharging, although the charging cable is not included.
The Vecee vape Lumos Disposable incorporates a mesh coil, which enhances flavor delivery and provides a smooth vaping experience. The draw-activated feature eliminates the need for buttons, making it easy to use and ideal for beginners. It also offers MTL (mouth-to-lung) vaping, allowing for a more traditional cigarette-like inhale.
One unique feature of the Vecee Lumos Disposable is its colorful RGB light, which acts as a power monitor. This innovative design element not only adds to the visual appeal, but also helps users keep track of their device's battery level.
Give the Vecee Lumos Disposable a try and enjoy a satisfying and flavorful vaping experience.
You may also like: https://vapesourcing.com/elf-bar.html