I will introduce you the Aspire Flexus AIO Pod Kit, the compact powerhouse that's about to revolutionize your vaping experience! With its feature-packed design, this little marvel is ready to take on the vaping world and become your ultimate sidekick.
First off, let's talk about size – the Flexus stands tall at 121*35*26.6mm, fitting perfectly in your hand, pocket, or even your stylish fanny pack. But don't be fooled by its sleek appearance; it houses a formidable built-in 2000mAh battery that can keep you puffing clouds all day long.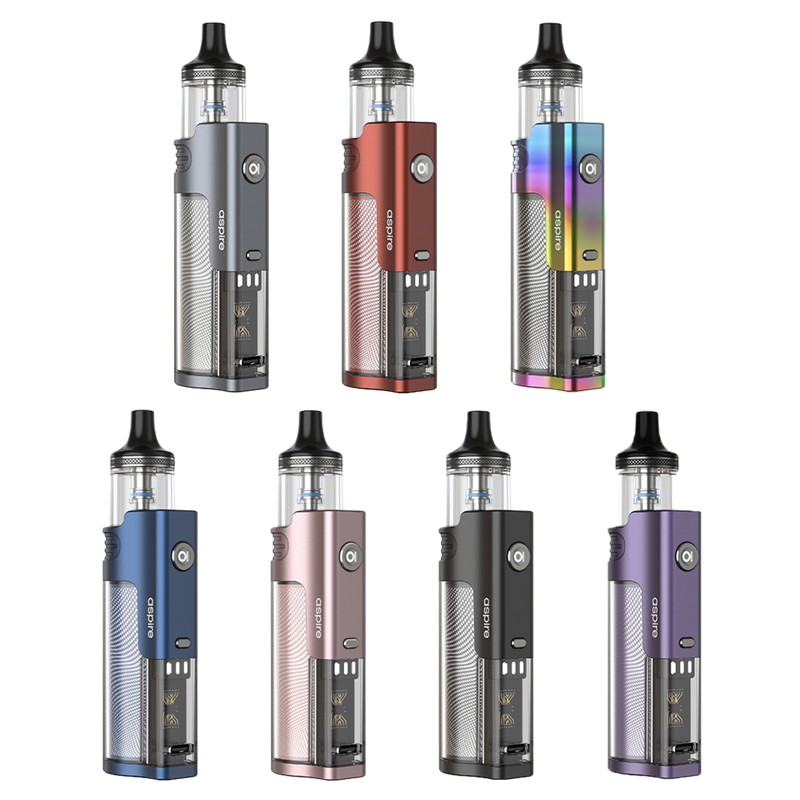 Charging up this beast is a breeze with the Type-C 2A charging, ensuring your downtime is minimal, and the fun lasts longer. And speaking of fun, the Flexus offers not one, not two, but three adjustable power levels! Want to take it easy and savor the flavor? No problem. Need to unleash the cloud beast within? You got it!
Flexibility is the name of the game, and this kit knows how to play it. With both button and draw activation, you can choose your preferred vaping style. Plus, the 4ml vape juice capacity and top-filling mechanism make refills a joy, leaving more time for the important things in life – like deciding what flavor to try next!
Let's not forget the heart of the system – the innovative 0.6/1.0ohm AF Mesh Coil. It delivers flavor so rich and clouds so dense that even your pet dragon would be impressed. And with the double-sided airflow inlet, you can customize your vaping experience for either DTL or RDTL, ensuring that every puff is exactly how you like it.
Durability meets style with the zinc alloy construction, making the Flexus a sturdy companion for all your vaping adventures. From the bustling city streets to the great outdoors, this kit is ready to tackle anything you throw at it.
So, whether you're a vaping newbie or a seasoned cloud chaser, the Aspire Flexus AIO Pod Kit is the must-have device that promises to elevate your vaping game. Get ready to unleash the vaping beast within and embrace the world of limitless clouds and flavor.
You may also like: vaporesso xros 3 nano