We need to find out if the SMOK Nord GT will be able to break the stalemate of the smok propod gt. The names of the two are very similar, I'll take a stand first, I've always trusted the nord series, the quality control is very stable and there are always surprises to come. This innovative Nord GT kit is set to revolutionize your vaping experience, boasting a powerful 2500mAh battery, stepless airflow control, and a sleek, eye-catching design.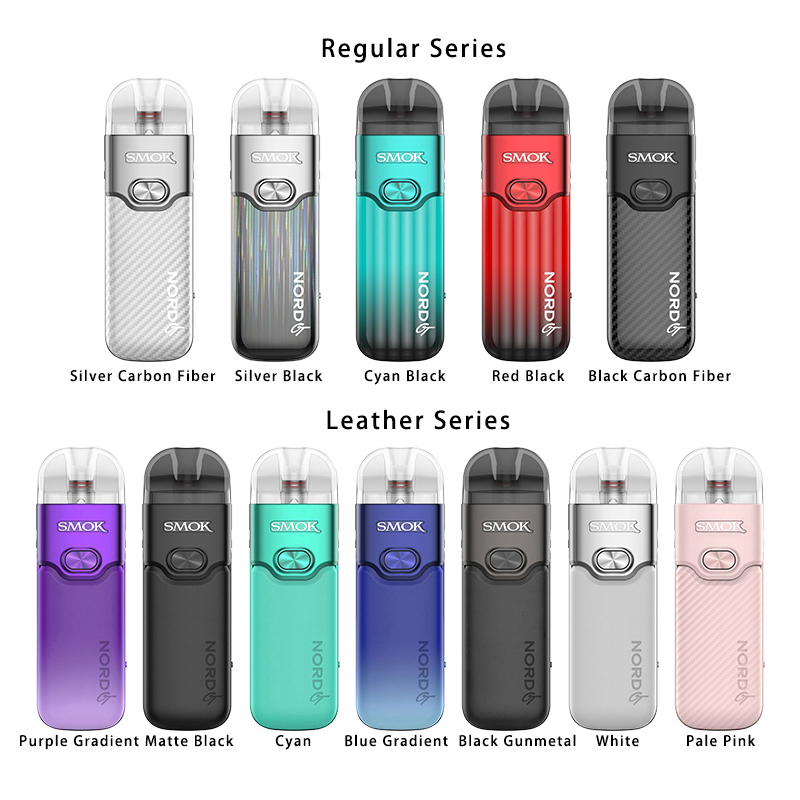 At the heart of the Nord GT Kit lies a robust built-in 2500mAh battery, capable of delivering an impressive 80W maximum output. This ensures a consistent and powerful vaping experience, allowing users to enjoy extended sessions without constantly worrying about battery life. The inclusion of Type-C charging further enhances the convenience, providing faster and more efficient recharging capabilities.
One of the standout features of the Nord GT Kit is its stepless airflow control, offering users the flexibility to adjust airflow according to their preferences. Whether you prefer Restricted Direct-to-Lung (RDL) or Direct-to-Lung (DTL) vaping, the Nord GT Kit caters to your needs, providing a personalized and satisfying vaping experience. This level of airflow customization sets it apart from the competition, making it a top choice for seasoned vapers.
Navigating through the Nord GT Kit's features is made effortless with the integration of a 0.69-inch OLED screen. This display provides clear and concise information, ensuring users have real-time access to essential data such as battery life, wattage, and coil resistance. The user-friendly interface enhances the overall vaping experience, making it accessible for both beginners and experienced vapers alike.
The Nord GT Kit features a crystal-clear pod with a generous 5ml capacity, allowing users to monitor their e-liquid levels effortlessly. The easy side-filling system adds an element of convenience, eliminating the hassle associated with traditional refilling methods. This design choice not only enhances practicality but also ensures a mess-free experience, catering to vapers who value simplicity and efficiency.
Compatibility with the RPM 3 Coil is a standout feature of the Nord GT Kit, promising increased vapor production and an amplified flavor profile. This advanced coil technology takes your vaping experience to the next level, providing a smooth and satisfying draw with every puff. The Nord GT Kit's ability to adapt to different vaping styles and preferences makes it a versatile choice for a diverse range of users.
Crafted with a seamless integration of leather and In-Mold Labeling (IML) craftsmanship, the Nord GT Kit stands out as a visually appealing device. The fusion of these materials not only enhances the kit's durability but also adds a touch of sophistication. The eye-catching design ensures that the Nord GT Kit is not only a powerhouse in performance but also a stylish accessory for vapers who appreciate aesthetics.
In the competitive landscape of vaping devices, the Smok Nord GT Kit rises above the rest with its powerful performance, customizable features, and visually striking design. This all-in-one kit is poised to redefine your vaping journey, offering a perfect blend of innovation and style. Don't miss out on the opportunity to elevate your vaping experience—get your hands on the Smok Nord GT Kit at online vape shops today.