Prepare to embark on a vaping journey like never before with the Lost Vape Orion Bar 10000, a rechargeable disposable device that redefines convenience and performance. This revolutionary device seamlessly combines advanced features, a generous e-liquid capacity, and a powerful battery to deliver an unparalleled vaping experience. Let's delve into the innovative aspects that set the Lost Vape Orion Bar 10000 apart from the rest.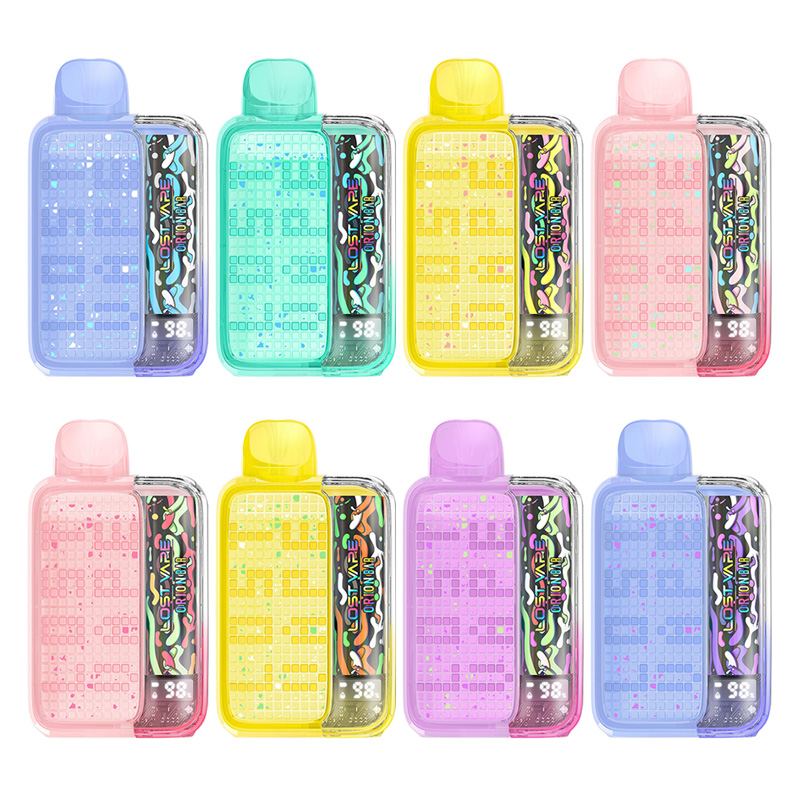 Unmatched E-liquid Capacity and Nicotine Strength:
The Lost Vape Orion Bar 10000 puff stands out with its impressive 20ml e-liquid capacity, providing users with an extended vaping experience without the need for frequent refills. With a nicotine strength of 5%, this device caters to both flavor enthusiasts and those seeking a satisfying nicotine hit, striking the perfect balance for a diverse range of vapers.
Long-lasting Power with 10,000 Puffs:
Powered by a robust 650mAh battery, the Lost Vape Orion Bar 10000 takes longevity to new heights, offering an astounding 10,000 puffs per device. This ensures that users can enjoy their favorite flavors for an extended duration, making it an ideal companion for those on the go or those who prefer a device with lasting power.
Adaptive Airflow and 1.0ohm-Mesh Coil Atomizer:
Versatility is at the core of the Lost Vape Orion Bar 10000, featuring adjustable airflow to cater to individual preferences. Whether you prefer a tight draw or a more open airflow, this device allows you to customize your vaping experience. The inclusion of a 1.0ohm-mesh coil atomizer ensures a smooth and flavorful vape with every puff, highlighting the device's commitment to delivering quality vapor.
Smart Display and Type-C Charging Port:
Stay informed and in control with the smart display on the Lost Vape Orion Bar 10000. The intuitive display provides essential information such as battery life and puff count, ensuring a user-friendly experience. Additionally, the Type-C charging port ensures swift and efficient recharging, minimizing downtime and keeping you in the action.
Aesthetically Pleasing Design:
The Lost Vape Orion Bar 10000 doesn't just excel in performance; it also boasts a sleek and aesthetically pleasing design. The ergonomic shape ensures a comfortable grip, while the attention to detail in the construction adds a touch of sophistication to this rechargeable disposable device.
Conclusion:
In the realm of disposable devices, the Lost Vape Orion Bar 10000 stands tall as a powerhouse, blending innovation, performance, and convenience. From its impressive e-liquid capacity and nicotine strength to the long-lasting battery and customizable airflow, every aspect of this device is crafted to elevate your vaping experience. Embrace the future of vaping with the Lost Vape Orion Bar 10000 and savor the perfect blend of power, style, and functionality.