In the ever-evolving landscape of vaping, two giants have joined forces to create something truly extraordinary. Urb, a renowned name in the cannabis industry, known for its award-winning 3ml THC disposable, has ventured into the world of nicotine for the very first time. And they've chosen to do it in collaboration with Hydra, a brand recognized for pushing the boundaries with innovations like the Hydra 5000 Puffs and the Hydra 8000 Puffs disposables.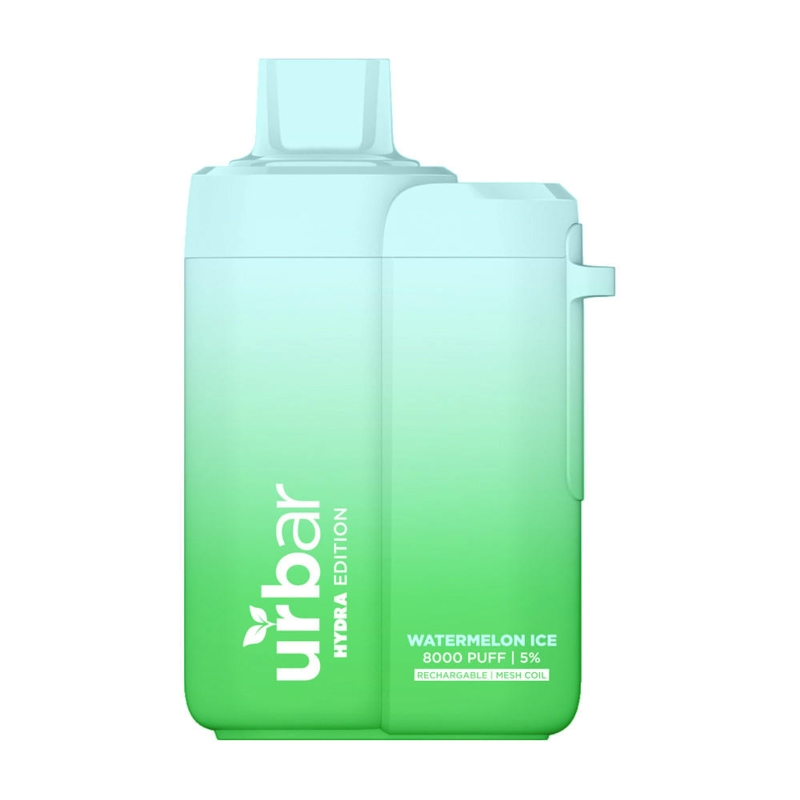 When two industry leaders come together, expectations soar to new heights. Urb's reputation for excellence in the cannabis sector meets Hydra's track record of pioneering disposable vapes with high puff counts and innovative features. The result? A groundbreaking partnership known as Urbar X Hydra.
Urbar X Hydra promises an unparalleled vaping experience, one that's poised to redefine the standards of the industry. Here's what makes this collaboration truly exceptional:
Urbar X Hydra doesn't hold back when it comes to e-liquid capacity. With a whopping 15ml of e-liquid, this disposable vape ensures that you enjoy an extended vaping session without the need for constant refills. Say goodbye to interruptions and hello to uninterrupted satisfaction.
Powering this vaping marvel is a robust 650mAh rechargeable battery. It's designed to provide you with long-lasting performance, ensuring that you get the most out of every puff. No need to worry about running out of power – Urbar X Hydra has got you covered.
The inclusion of a rechargeable mesh coil adds an extra layer of sophistication to this disposable vape. Expect smooth, consistent vapor production that enhances the overall vaping experience. It's a testament to Urbar X Hydra's commitment to quality and innovation.
The collaboration between Urb and Hydra is akin to the meeting of beauty and the beast – a perfect fusion of style and power. With Urbar X Hydra, you not only get a vaping device that delivers outstanding performance but also one that exudes elegance and sophistication.
As vaping enthusiasts, we're always on the lookout for the next big thing. Urbar X Hydra 8000 isn't just the future; it's the present, a testament to what can be achieved when two industry giants come together. This collaboration represents a turning point in vaping history, setting new standards for disposables.
In conclusion, Urbar X Hydra 8000 is more than just a disposable vape; it's a game-changer, a symbol of innovation, and a testament to the limitless possibilities of collaboration. With its generous e-liquid capacity, powerful battery, and cutting-edge mesh coil, it's a device that promises an unparalleled vaping experience. Welcome to the future of vaping – welcome to best vape stores online.