SFOG Soul Bar Nicotine Free is an outstanding vaping device that offers a variety of exceptional features to cater to your needs.
With its 22ml pre-filled e-liquid, you can indulge in an extended vaping experience without any nicotine, as it boasts a 0% (0mg) nicotine strength, making it a perfect choice for those looking for a nicotine-free option.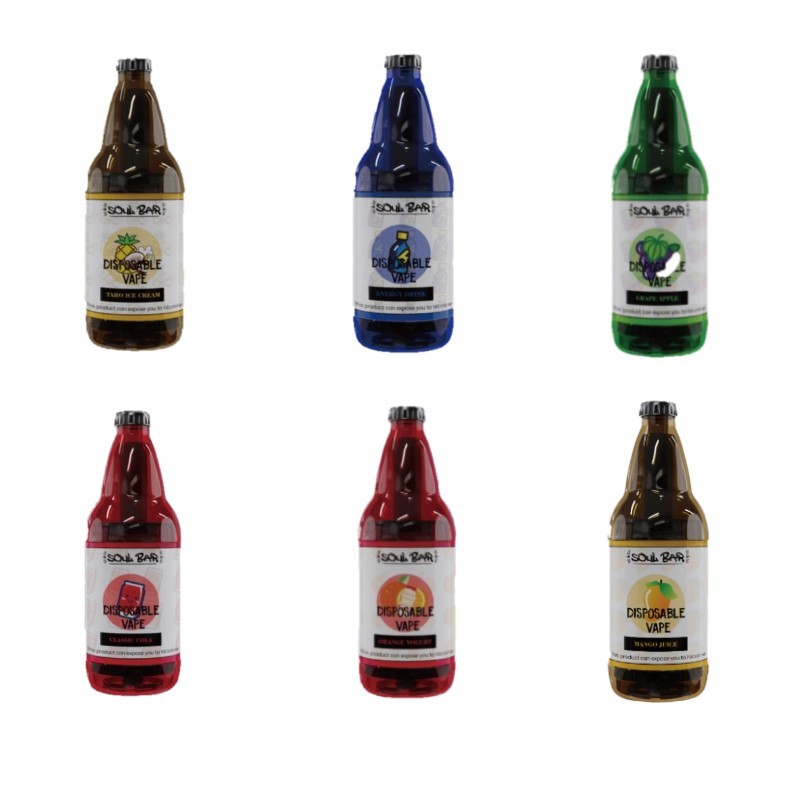 Equipped with a rechargeable 600mAh battery and a convenient Type-C port (charging cable not included), the Soul Bar ensures you can enjoy your vaping sessions without worrying about battery life.
The device's 1.0ohm mesh coil guarantees a smooth and satisfying draw, making it ideal for mouth-to-lung (MTL) vaping enthusiasts. Plus, it's draw-activated, eliminating the need for any buttons, providing ease and simplicity.
The Soul Bar offers an impressive approximately 15000 puffs, making it long-lasting and reliable for your vaping pleasure.
Moreover, with up to 15 flavors available, you can explore a wide range of delightful tastes, tailoring your vaping experience to your preferences.
In conclusion, the SFOG Soul Bar 0 Nicotine Free stands out as an excellent choice for vapers seeking a nicotine-free option, boasting exceptional battery life, draw-activated functionality, and a diverse selection of flavors to savor.
You may also like: ebdesign nicotine free vape