The cutting-edge Funky Lands VI10000 boasts Quaq Tech Mesh Coils, elevating the vaping experience with a seamless and rich vapor production. Activated by a simple draw, users can indulge in the device's smooth and flavorful puffs. Its anti-leak technology ensures a tidy vaping encounter, averting spills and maintaining a clean setup.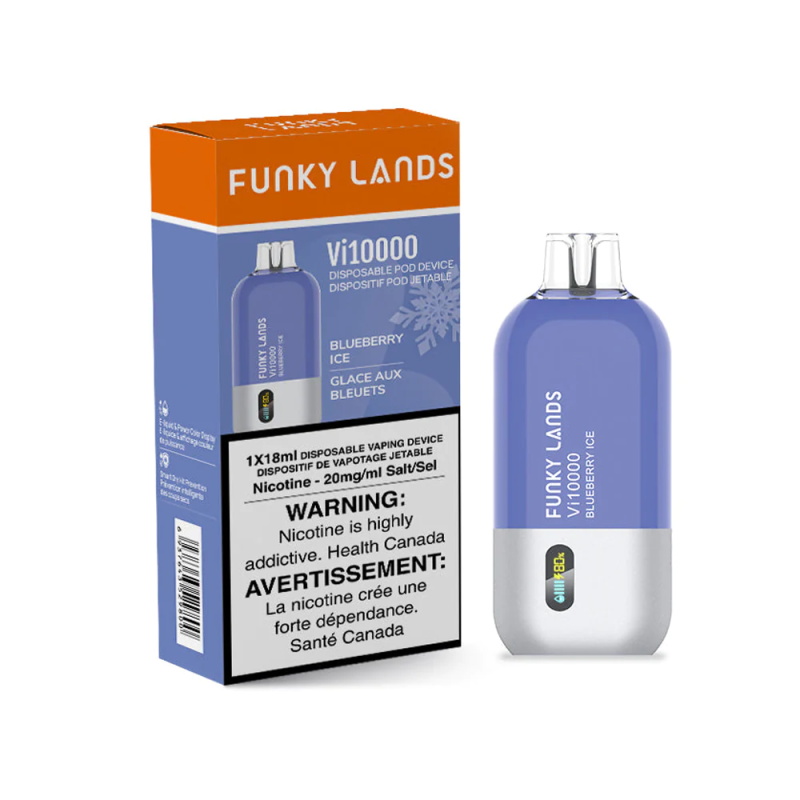 Adding to its allure is the Funky Lands VI10000's lightweight and compact design, facilitating effortless portability in pockets or bags. The inclusion of a USB Type-C cable enables convenient recharging, utilizing a robust 600mAh built-in battery for extended vaping sessions.
Pre-loaded with 18mL of e-liquid, packing a punch with 20mg of nicotine, this device is tailor-made for those seeking a robust nicotine hit or navigating the path to smoking cessation. With an array of flavors such as Cool Mint, Mango, Blueberry, and more, users can indulge in their preferred taste, making the Funky Lands VI10000 vape a versatile and enjoyable vaping companion at online vape shops.