This time I'm gonna introduce the Vinci 2 VOOPOO which is an update to the popular Vinci range… So far there have been plenty of Vinci kits but the Vinci 2 is a follow-up to the first Vinci. Here are more details.
As with the rest of the Vinci family, Vinci 2 shares a part of features with the original kit from 2019. For a start, the battery capacity at 1500mAh is the same but the Vinci 2 has a USB Type C port with 2A fast charging. Both versions have the well-loved GENE chipset but this has been updated to the AI 2.0 version for the newer kit. But there are quite a few improvements too. The output has been increased to 5-50W and you have the RBA mode or Smart mode to choose from. Also instead of two airflow settings this time you have a full slide adjustable airflow to tailor your airflow more precisely. The screen size has increased to 1.08″ and the display has different color themes plus you can rotate the direction it displays.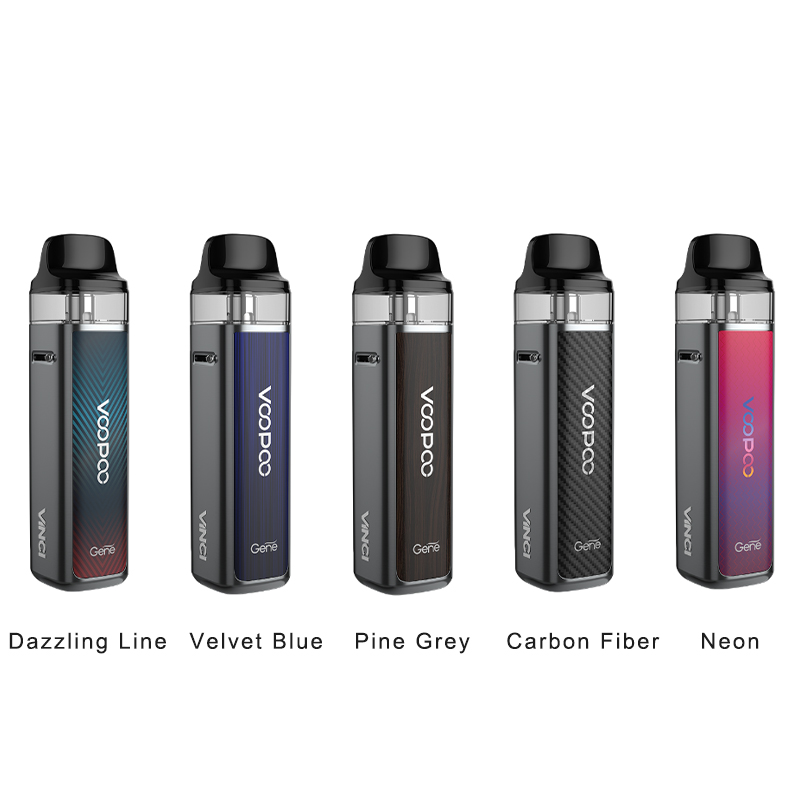 The Vinci 2 pod is similar apart from a larger window to view the e-liquid level and (for non-TPD kits) the capacity has been enlarged by 1ml up to 6.5ml. In TPD-regulated areas, the capacity is still sadly restricted to the 2ml required by law. Thankfully this new kit is also compatible with the huge range of PnP coils which are easy to remove / replace and have so many options to suit all vaping styles plus an RBA for the DIY lovers. The kit includes the PnP-VM1 0.3ohm and PnP-TM2 0.8ohm coils to get you started.
You may also like:
cheap suorin air mod coils
wotofo mdura pro buy