Today,I'll introduce you the KangVape TC8000 which stands tall as a beacon of innovation, delivering an unmatched vaping experience. Packed in sets of 5, each device promises an impressive 8000 puffs, making it a long-lasting companion for enthusiasts. Let's delve into it.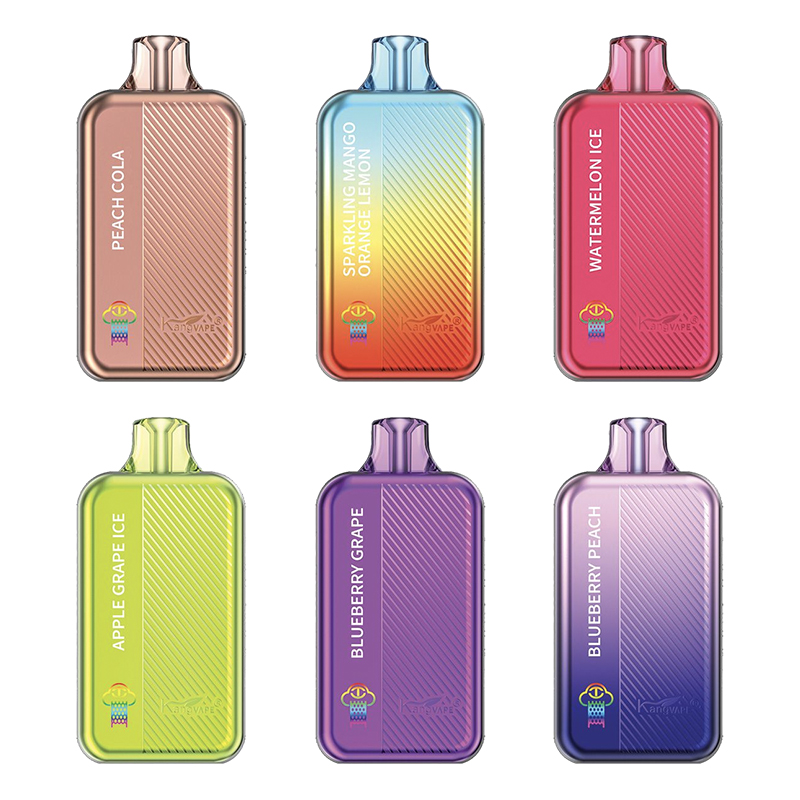 The Power Within:
At the heart of the KangVape TC8000 lies a robust 650mAh integrated battery, ensuring prolonged usage without compromising on performance. This powerhouse is the key to unlocking the device's potential, providing vapers with a reliable and consistent experience throughout its lifecycle.
Elevated Nicotine Satisfaction:
One of the standout features of the KangVape TC8000 vape is its 20ml pre-filled e-liquid reservoir, boasting an impressive 50MG (5.0%) nicotine content. This ensures a gratifying hit with every puff, catering to both seasoned vapers and those looking to transition from traditional smoking to vaping. The carefully crafted nicotine concentration strikes a perfect balance, delivering a smooth and satisfying vaping experience.
Designed for Convenience:
The KangVape TC8000 is engineered for simplicity and convenience. Being disposable, it eliminates the hassle of refilling and recharging, allowing users to focus solely on the enjoyment of their vaping sessions. This user-friendly approach makes it an ideal choice for both beginners and experienced vapers alike.
Unrivaled Wholesale Pricing:
For those seeking affordability without compromising on quality, the KangVape TC8000 is available at an unrivaled wholesale price. Vape enthusiasts can now indulge in a premium vaping experience without breaking the bank, making this disposable vape a standout choice in the market.
Conclusion:
Experience the future of disposable vaping with the KangVape TC8000 – where every puff is a testament to cutting-edge technology and unparalleled satisfaction. Secure your packs now and elevate your vaping journey with this remarkable creation from KangVape.